DREAMS ARE BEAUTIFUL ... DRESSED!
CHRISTINE FASHION is a Bulgarian brand design limited women's clothing and handmade jewelry and accessories!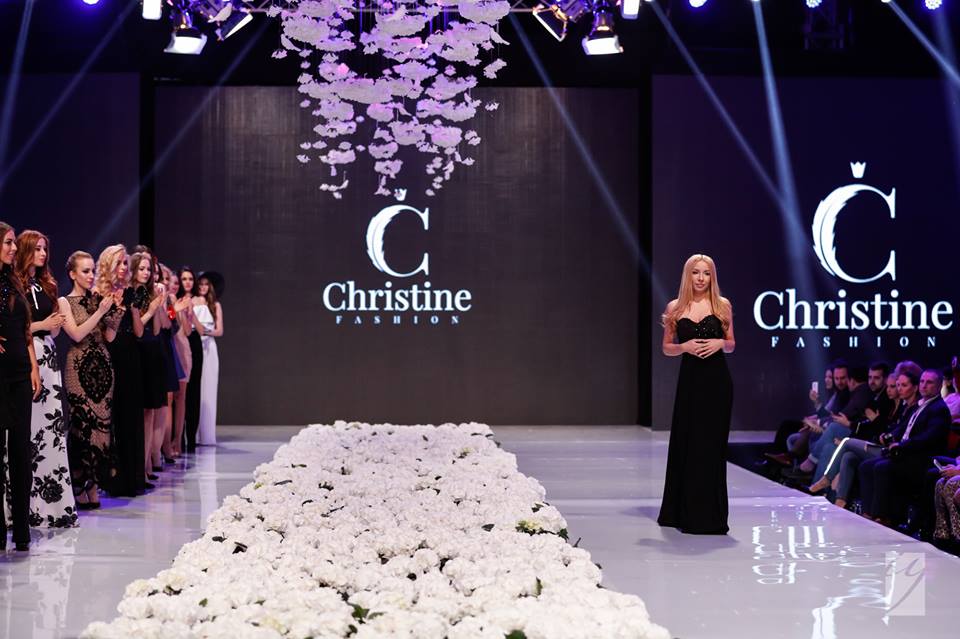 The young designer and brand owner Christine Zhelyazkova, took his first steps in the fashion world with handmade boutique jewelry - earrings mainly by natural materials - stones, crystals, leather, suede and more.
Ambition, creative and her desire to give birth to the idea originality jewelry to bring clothing.
So in 2015 we created the first collection of women's dresses.
Preserved our character are hand decorated knobs and stones SWAROVSKI, which makes the model unique and unforgettable!
And which modern woman wants to shine a garment that will encounter at every turn?
But it can be brilliant and irresistible not only in the streets but also on the beach. So we crystals We carried on swimsuits in highly limited series.
Our goal is for every woman to feel original and unique.Our team relies on perfect workmanship down to the smallest detail - from precise cut, Italian fabric quality performance to the beautiful packaging.
For us it is important that our clients feel important and special, so keep a proper and courteous treatment.
We from CHRISTINE FASHION with great love each soluble collections.Ponder every detail not only the outfit, but also in presentation and its overall appearance. So we choose exotic, luxurious and stylish locations for photo sessions - Halkidiki, Paris, Ravadinovo and other.We rely on a professional team of photographers, makeup artists, hairdressers, photo models.
Our clothes are targeted at modern, stylish woman of any age who wants to be different from the rest with elegance and originality!
We offer both casual and formal dresses and prom boutique and handmade accessories.
Unadulterated luxury, sophistication, elegance, style, quality, detail!
DREAMS turned into reality ...